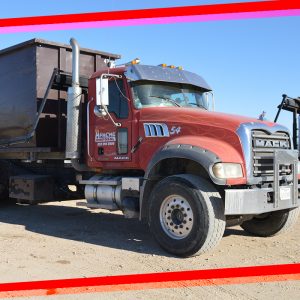 SUPERIOR ROLL OFF SERVICES
Apache Disposal offers roll off services for high volume waste removal for residential cleanup, large commercial projects as well as emergency site cleanup. Apache has a solution for all your waste removal needs and prides itself with a 24 hour turnaround schedule. Competitive pricing and customer satisfaction is Apache Disposals foundation. Our roll off containers are ready for immediately delivery , please give us a call today and allow us an opportunity to provide your service.
WE ARE DEDICATED…
All apache disposal is dedicated to fast, reliable and economical service. our roll-off containers are ready for immediate delivery. whether you need a container for a construction site or a clean-up project, we"ll deliver it on-site , on-time and on-budget.whether you are building a residential subdivision or a simple bathroom remodel, we have the roll-off container and service to fit your needs. We are dedicated to providing the highest level of service to our customers. we recognize that our customers want easy, cost effective solutions to their disposal needs. Let our staff know your needs and we will do our best to find a way to meet them. we offer flat rates with no hidden fees.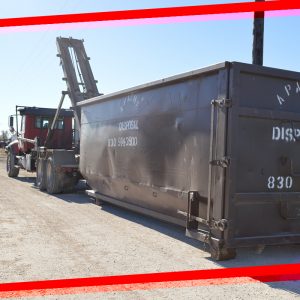 Roll off service for high volume waste: home waste remodeling, junk clean out, new construction. We offer 20 yard*, 30 yard and 40 yard temporary waste removal containers. From small home jobs to large commercial projects we offer solutions to all your waste removal needs. Whatever your disposal or recycling needs may be, Apache Disposal provides reliable, courteous service at the most competitive rates. Like all locally owned companies should be, we are always available for personal consultation and responsive service. The 30 Cubic Yard Roll Off Bin is recommended for large construction and residential clean up. Please contact our Customer Service Department for details on this rental.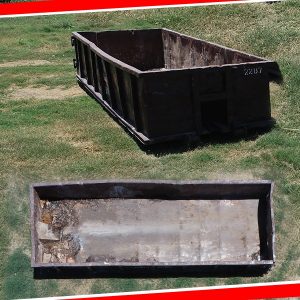 20 Yard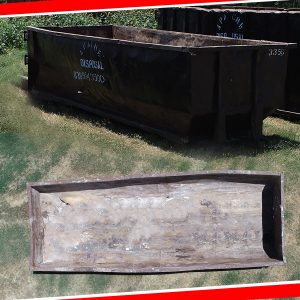 30 Yard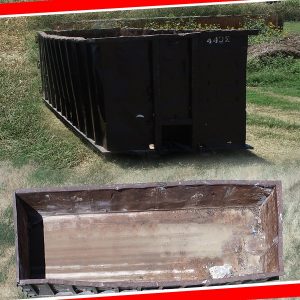 40 Yard
No heavy material (ex. concrete, bricks and tile), dirt, demo bricks, hazardous waste, industrial waste, chemical products, oil filters, herbicides & pesticides, radioactive material, solvents, paint (except completely dried latex paint cans, no liquids), other flammable liquids, aerosol cans, propane tanks, motor oil, transmission oil/lubricating/hydraulic oil/oil filters, contaminated oils (mixed with solvents, gasoline, etc.), antifreeze, appliances, lawn mowers and other engine type items, petroleum-contaminated soil/lead paint chips, tires, batteries, computers, monitors, televisions, microwaves, fluorescent tubes, railroad ties, medical waste, asbestos, animals, barrels, all liquids.