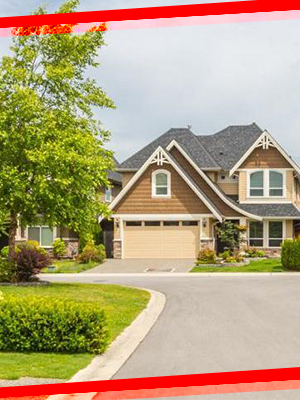 RESIDENTIAL SERVICE
In today economically and environmentally focused society, your business need a partner; one that is there to grow with your business.
A company comprised of dedicated employees with extensive knowledge in the waste hauling industry, a company that can provide its customers with the most reliable waste collection service!
You require a professional company in San Antonio Texas who will cover all aspects of your needs. A company that will manage and ensure all safety precautions and considerations are put in place.
At Apache Disposal in San Antonio Texas, our capabilities as a residential and commercial waste removal company go above and beyond. We can meet all needs related to your home and of course your business.
HOME WASTE REMOVAL
Just put all of your waste in our 96 gallon wheeled trash container and place the container at the curbside.
Any extra items such as moving boxes or bags of yard waste may be placed along side of your container.
Pickups of the container and extra items will be done on the same day. Call today for quick delivery of your new waste container. Service can begin this week!!!!
Please contact us for your free quote today. Customers please leave waste out by 6 A.M. on your pickup day.
Please remember we run all holidays except: Thanksgiving, Christmas and New Years.
All services come with a 1 year service agreement.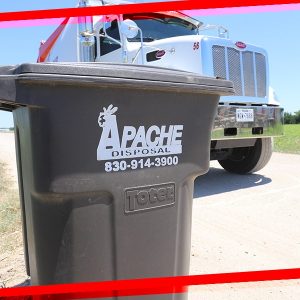 OUR RESIDENTIAL OPTIONS
– All frontload containers (2, 3, 4, 6, & 8) are available for residential use.
No batteries or hazardous materials are accepted. Containers hold approximately 4-6 kitchen size trash bags and container can not exceed 200 lbs. Billing is done monthly and accounts require a one (1) year service agreement. Contact our office today to confirm if we service in your area.