Becoming an employee with Apache Disposal provides more than just an opportunity to develop and make a positive impact in our community. As a family-owned and operated business for over 25 years, our employees are considered family and are treated as such. We are always looking for dedicated individuals who want to help continue growing with us.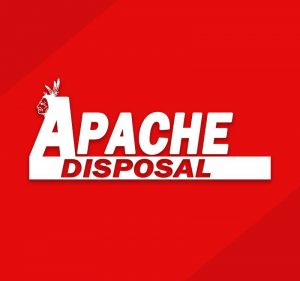 Apache is currently accepting applications for front load, rear load and container delivery drivers who are over 25 years old and at least two years of verifiable CDL experience with clean driving record.
Requirements will include:
– Pre-employment drug screen
– DOT physical
– MVR
– Background check
– Previous employer verification.
Applications can be completed at our office during hours of 8 am and 5 pm Monday through Friday at 13333 IH 10 West, Marion, TX 78024.